@mcmaren Zwischen Mexikanern, Wald und Vampiren war unser mit Abstand beliebtestes Super Mario Bros.
what-if.xkcd.com/78/ Freundin: "In Jurassic Park fressen die aber mehr…" Ich: "Da waren die ja auch aufgeregt."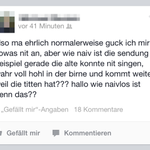 DSDS ist voll naivlos. Steht bei Facebook. pic.twitter.com/fXAvTQ2mES
Bei den Treehouse-Videos erwarte ich ja immer, dass jeden Moment Spongebob zur Tür reinkommt.
stadioncheck Stelle mir gerade vor, dass Lukas Podolski eine Bilddatenbank mit dem Namen "Fußballkumpels mit Hennes drauf" unterhält.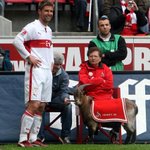 Podolski10 Brave and right decision. Respect, Thomas Hitzlsperger. His outing is a important sign in our time. pic.twitter.com/c69Oml2Ocp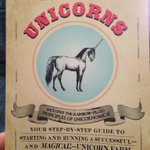 Außer natürlich man erzieht sie gut… pic.twitter.com/nv4qsrJZuq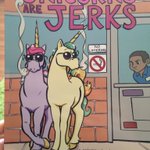 "Everyone thinks unicorns are pure and magical, but really they're jerks." pic.twitter.com/2R29WPamt1
@c2h5oh1 Wie @Amujan schon sagt: die haben die Bilder wohl, haben das ganze Unterfangen wegen den Protesten aber wohl gestoppt. Leider.
Man stelle sich nur vor: meine Stammkneipe und ich morgens früh im Türrahmen, für immer festgehalten in StreetView! Pures Internetgold!
@Amujan Aber ich will hier niemanden auf doofe Gedanken bringen… ;)
@Amujan Mir ist das wirklich unverständlich. Da würde ich doch eher meckern, wenn man mir in den Garten schaut (Maps) als auf die Fassade.
@CholeriK Das von Oral-B und ich bin dabei. Gibt doch nix besseres als meine Zahnputz-Highscores automatisch twittern zu lassen. ;)
Andererseits ist mir das Google Auto schon vor ein paar Jahren hier im Dorf begegnet. Passenderweise als ich Vormittags aus der Kneipe kam.
Denn StreetView ist halt super praktisch. Im Ausland (und Deutschlands Großstädten) echt ne Erleichterung sich zurecht zu finden.
So ärgerlich… R@scycy: StreetView-Abdeckung in Europa. Finde den Fehler#neulandnd (Quellegoogle.com/maps/about/beh…ZBpic.twitter.com/fxL95KDTJrJr