@rrho Newsletter ist geplant. Ist jetzt zum Start aber zeitlich nicht mehr drin gewesen, legen wir demnächst nach.
@3jH Dann ist meine Aufgabe hier erfüllt! ;)
@3jH Na gut. Aber ich hab alles versucht! ;)
ZombieIanBrooks Play the scene of Chris Pratt riding a motorcycle with his Raptor Squad at my funeral
@patsbin Android-App: wahrscheinlich nie. iOS-App ist durchaus denkbar. Senden ans Fire TV ist doch praktisch der Chromecast-Support, oder?
@tom777 Anders als Vimeo (und basierend darauf). Nämlich nur Kurzfilme, eingeteilt in Genres und mit Regisseuren, Cast, usw. versehen.
Funfact: Durchschnittlich bleibt ein Nutzer 8 Minuten auf shortfil.ms, was auch die Durchschnittslänge unserer Kurzfilme ist.
Dieses Liam-Neeson-Vine-Video war besser als sein letzter Film »Ruhet in Frieden«.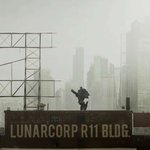 shortfil Lunar (2013) by Tyson Wade Johnston: shortfil.ms/film/lunar-2013 #shortfilm #sciencefiction #thriller pic.twitter.com/8EcfMagxVF