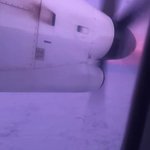 (Ja, das ist die Slo-Mo. 🤓) pic.twitter.com/TRa80LQhv1
@senfi Ganz praktisches Beispiel: Ich mache damit nicht Alexa- oder HomeKit-Kompatible Geräte via Home Assistant über eben genau diese steuerbar.
@senfi …feature-technisch identisch war. Nur eben jetzt mit den genannten hass.io-Vorteilen.

Inhaltlich nutze ich es wie HA: Als Übersicht und Kombinationsstelle für die unterschiedlichen Smarthome-Systeme. (Zumindest bis es mal einen einheitlichen Standard gibt. 😅)
@senfi Ansonsten stimmt schon, gibt es bisher nur überschaubare Out of the Box-Integrationen in hass.io. ABER: Man hat halt immer noch alle Optionen vom Standard-HA, so dass hass.io ergänzt um Teile meiner alten HA-Config schnell…
@senfi Moin. Wollte halt eine etwas besser sich selbst verwaltende Home Assistant-Installation, in der ich nicht alles (Zertifikate, Updates, Backups, …) manuell konfigurieren muss. Das ist auf jeden Fall schon mal eine Stärke vohass.ioyA gegenüber HA.
Guten Morgen!

(Hey, nur noch zwölf Stunden bis ich in einem Hotel in Kopenhagen weiterschlafen kann!)