@levelboss Was fällt denen überhaupt ein, Geld mit ihrem Spiel verdienen zu wollen? Geldgeile Säcke!
What? In #CoDGhosts haben sie meinen Lieblings-Multiplayer-Modus Demolition rausgenommen. Was soll der Scheiß?
Und sich dann wundern, warum der Verkäufer noch nicht pleite ist.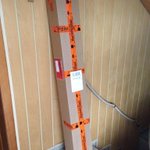 Pro-Tipp: 1,20m Leuchtstoffröhren, die sonst >10€ kosten, für 5€ inkl. Versand & Verpackung (!) per Amazon bestellen. pic.twitter.com/5dcUimrsZ4
"I already have my tickets to next years one." imgur.com/ddyZlSw /via @hakantee
4 Uhr. Hier auch. RT @UARRR: 3 Uhr. Das wird ja was morgen.