Under The Skin: Artsy Species. Das beste war die nackte Scarlett Johansson. Und die find ich nicht mal gut. #FantasyFilmfest #FFF
@drk815 Nur mein Avatar oder auch ich? Und ich hab doch gar keine Lederjacke an!
@AndiH Okaaay (keine Ahnung worum's geht), aber kommt genau richtig, nachdem jetzt The Leftovers (was ich super fand) vorbei ist.
@AndiH Gut, dann seh ich da nochmal rein. Oder realistischer: Warte und hole dann deine Empfehlungen auf. :)
@AndiH Gracias. Wenn du uns jetzt noch verrätst, in welche davon man reinschauen sollte, bin ich zufrieden.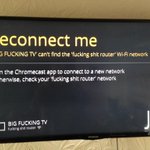 norsec0de Device Names pic.twitter.com/hq7llPqG0P
Ein oder mehrere iPhones kaufen wollen, ist eine stressige Angelegenheit.
@bsudau Hm, da steht ja entweder 01:01 oder 09:01 Uhr… Doch kein »Nurse 3D« für mich?
@bsudau Das wär gut, dann kann ich beruhigt zum Fantasy Filmfest gehen. Woher hast du die Info?
Weiß man schon, um wieviel Uhr die #iPhone6-Vorbestellung auf der Apple-Webseite startet?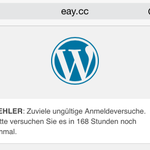 Und dann hab ich mich für 168 Stunden aus meinem Blog ausgesperrt..pic.twitter.com/CfmVXWVFSrSr