Und mit "20.000ster" meinte ich "22.000ster". Manche Abende sind nicht zum twittern gemacht.
@ununun Vielleicht liegt's auch daran, dass wir zwei bestellt haben.
@BlackChester Wirst du kriegen. An dieser Stelle. Zunächst wahrscheinlich mehrere Tage lang.
Yay, "Preparing for shipment". Aber muss mich noch bis mindestens nächsten Freitag gedulden. #iPhone6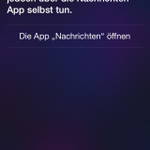 Wtf, Apple? Das Most Obvious Feature, Voice Messages mit Siri verschicken, ist nicht möglich..#iOS8Spic.twitter.com/ucbJrFNJZXZX
@senfi Egal, wann's rauskommt, die wären ja blöd, wenn sie sich das Geld entgehen lassen würden.
"Next, we wanted to state that Tweetbot 3 for the iPad is in development."
So ne neue iOS-Version ist ein teurer Spaß.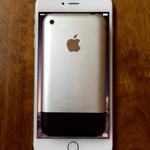 gruber Room to spare. pic.twitter.com/YIsXzGSxtd